DESCRIPTION
Description
Cheat the Wind
Classic road race feel with all the advantages of aero engineering, the Nitrogen Disc offers a planted, confident ride without sacrificing the lively response of a world-class sprinter. The Nitrogen is ready for draft-legal triathlon and can be fitted with clip-ons, as permitted by race regulations.
Ideal for
Ready for your epic solo breakaway or group sprint to the city limits sign.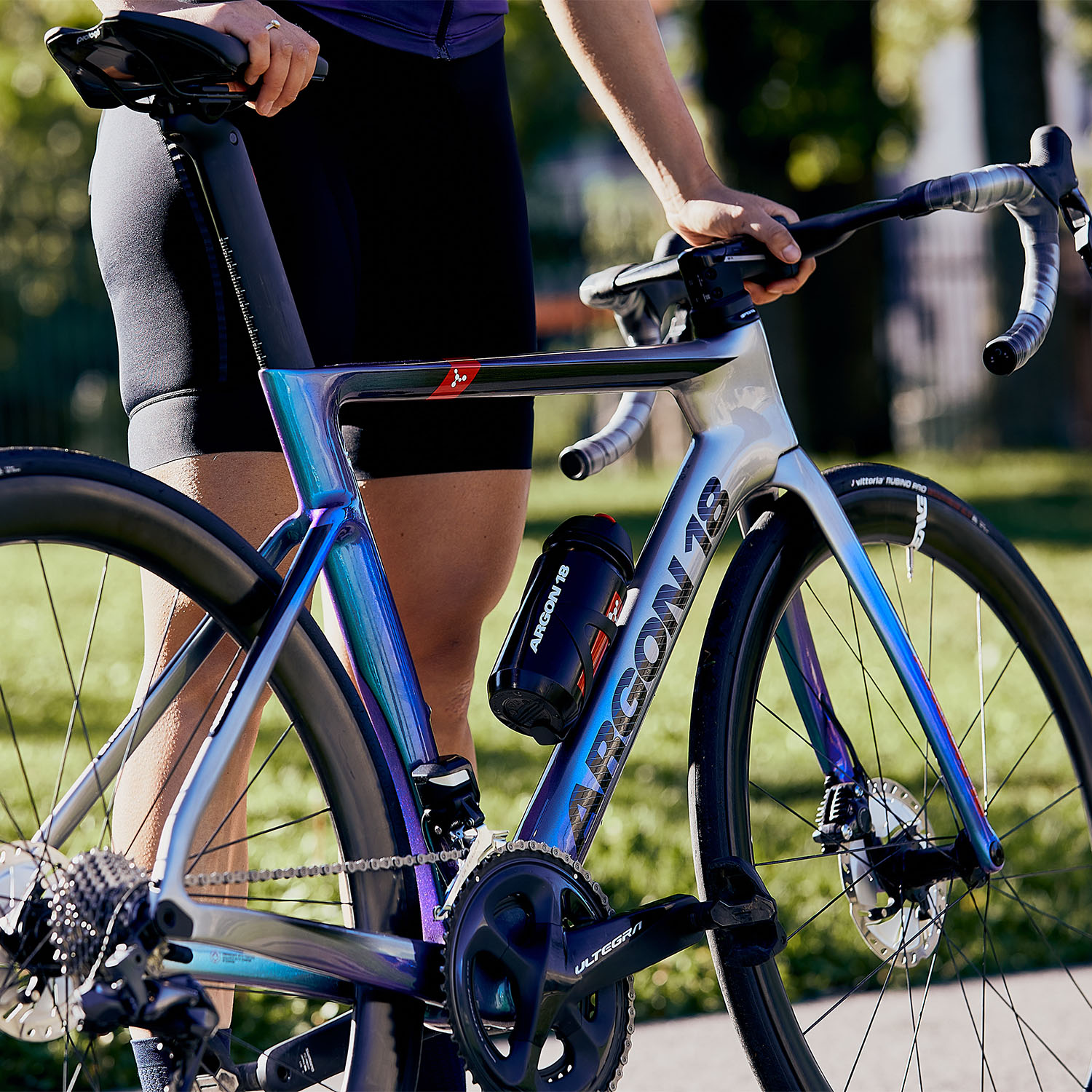 CORE TECHNOLOGIES
3D System
Argon 18's proprietary 3D System is an integrated solution that extends the headtube for more positioning options.
Argon Fit System
Argon Fit System is designed to provide riders of all sizes with consistent performance and optimal positioning.
Elite Level Layup
We believe the discerning cyclist deserves more than just trickle-down technology. Our Elite level bikes benefit from the same attention to detail as our Pro level ones.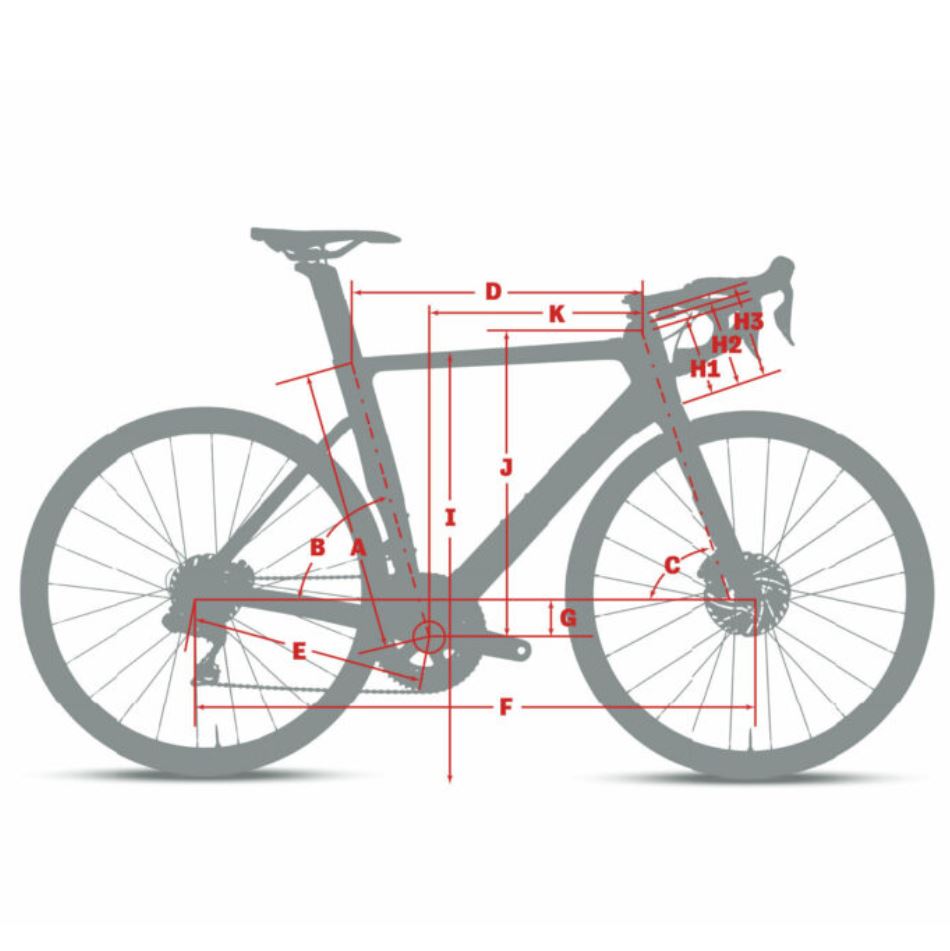 | Geometry | | | XXS | XS | S | M | L | XL |
| --- | --- | --- | --- | --- | --- | --- | --- | --- |
| A | Seat Tube Height | cm | - | 43.0 | 48.5 | 51.5 | 56.5 | 59.5 |
| B | Seat Tube Angle | cm | - | 74.5 | 74.0 | 73.5 | 73.0 | 72.5 |
| C | Head Tube Angle | deg | - | 72.0 | 72.7 | 72.7 | 72.7 | 73.0 |
| D | Top Tube Length | cm | - | 51.9 | 53.8 | 55.6 | 57.5 | 59.5 |
| E | Chain Stay Length | cm | - | 41.3 | 41.3 | 41.3 | 41.5 | 41.5 |
| F | Wheelbase | cm | - | 97.3 | 98.3 | 99.6 | 101.3 | 102.4 |
| G | BB Drop | cm | - | 7.0 | 7.0 | 7.0 | 7.0 | 7.0 |
| H1 | Head Tube Length 3D (0mm) | cm | - | 8.1 | 10.9 | 14.1 | 16.2 | 18.8 |
| H2 | Head Tube Length 3D (15mm) | cm | - | - | - | - | - | - |
| H3 | Head Tube Length 3D (25mm) | cm | - | - | - | - | - | - |
| I | Stand Over Height | cm | - | 70.8 | 75.4 | 78.3 | 82.3 | 84.9 |
| Fit | | | XXS | XS | S | M | L | XL |
| --- | --- | --- | --- | --- | --- | --- | --- | --- |
| J | Stack 3D (0mm) | cm | - | 48.7 | 51.6 | 54.6 | 56.6 | 59.2 |
| J | Stack 3D (15mm) | cm | - | - | - | - | - | - |
| J | Stack 3D (25mm) | cm | - | - | - | - | - | - |
| K | Reach 3D (0mm) | cm | - | 38.3 | 39.0 | 39.4 | 40.2 | 40.9 |
| K | Reach 3D (15mm) | cm | - | - | - | - | - | - |
| K | Reach 3D (25mm) | cm | - | - | - | - | - | - |
| | Saddle Height Min | cm | - | 53.0 | 58.5 | 61.5 | 66.5 | 69.5 |
| | Saddle Height Max | cm | - | 75.0 | 80.5 | 83.5 | 88.5 | 91.5 |
PROUD RIDERS OF Nitrogen Disc