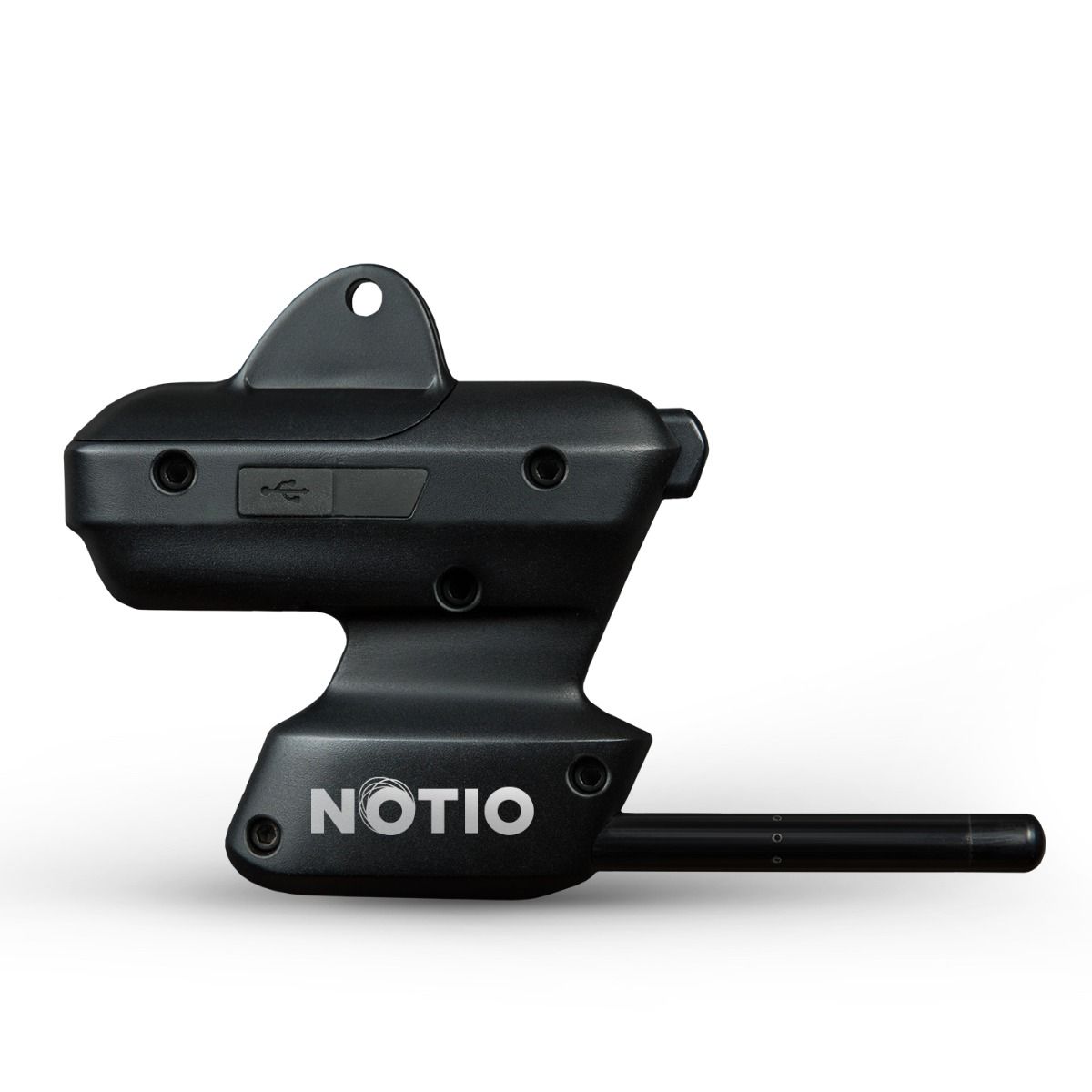 Notio records real-time data and analyzes your performance, one ride after another.
The initial idea behind it?
To combine as many sensors as possible, from standard to highly complex ones, in a single wearable innovative device. Challenge met!
The innovative technology, proven in the field of aviation, isolates various factors to namely calculate real-time CdA and render a global portrait of the performance. Imagine being able to know and quantify the elements that impact performance on the bike.
What kind of impact do wind and topography have? How are watts distributed? Notio answers these questions.
More info: 
Physical dimensions: 136mm x 88mm x 29mm 
Weight: 80 g. / 2.82 ounces 
Battery life: Rechargeable Li-Po
Up to 12 hours while recording Integrated 
Sensors: 
Pitot tube
Barometer
3-Axis Accelerometer
3-Axis Gyroscope
Hygrometer
Thermometer
Other:
ANT+
BLE (Bluetooth Low-Energy) 
Certification:
FCC compliant
CE compliant
IC compliant
ROHS compliant