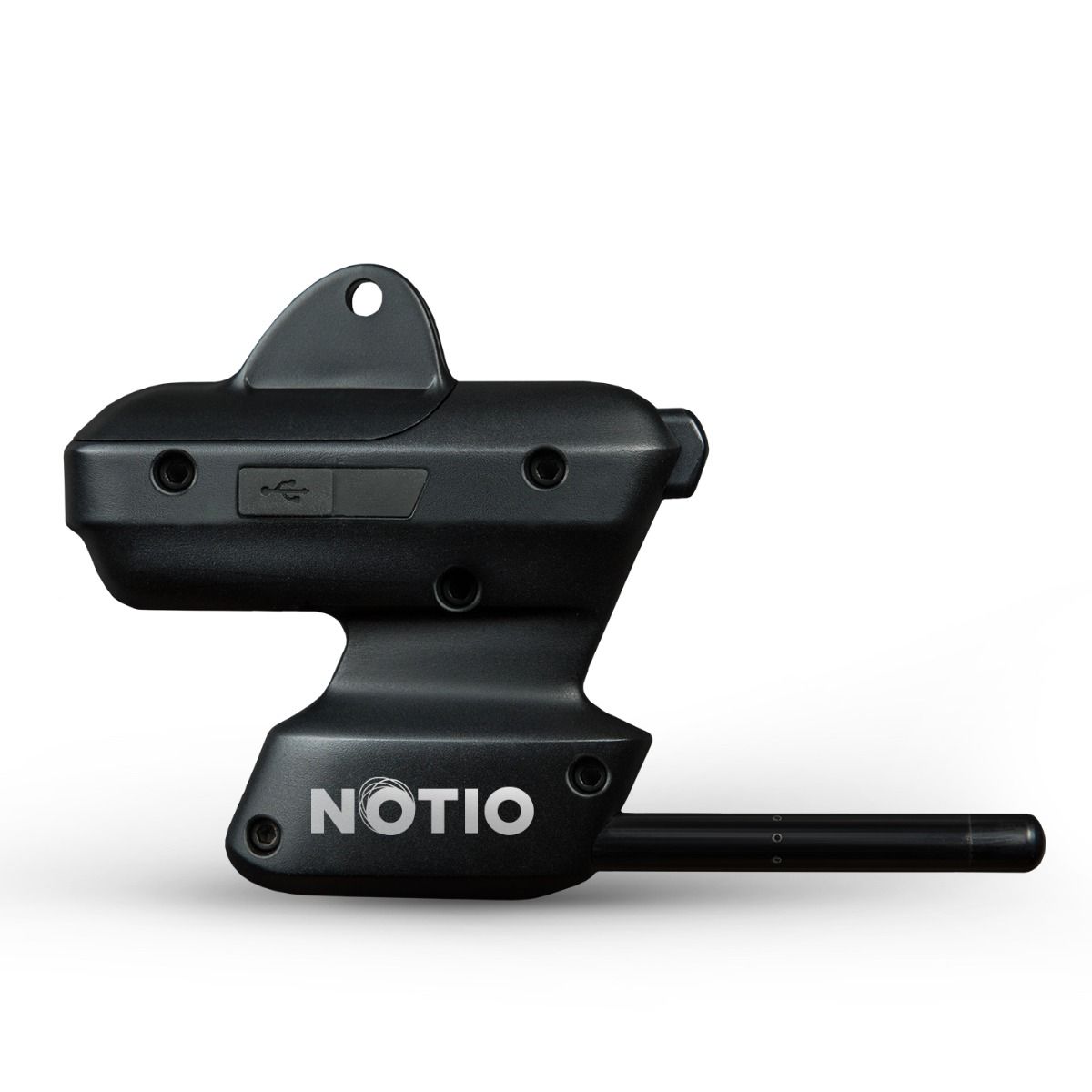 notio concept
At Eurobike 2016, Argon 18 unveiled a concept bike featuring an integrated aero sensor that gathered real-world ride data, and for athletes, offered a way to maximise aerodynamic efficiency without ever stepping foot into a wind tunnel. While the cycling press quickly dubbed it a 'smart bike,' the Notio became much more: a stand-alone on-the-bike aero sensor that measured drag, and the perfect training tool to get more speed with the same watts.
Drag is the biggest obstacle limiting cyclists' speed. Knowing how to limit drag – by optimizing fit, components, and equipment – used to be the exclusive realm of pros and manufacturers. No more. With the Notio, athletes can understand and limit resistance – no wind tunnel needed. By measuring Coefficient of Aerodynamic Drag (CdA) with several on-bike sensors (a speed sensor, accelerometer, pitot tube and powermeter) and uploading ride data to the Notio app, they can modify the factors affecting resistance to gain free speed.
Our ambassadors have gone on to smash records and confirm the advantages of regular real-world testing using the Notio. In 2019, upstart track team Huub Wattbike took on established trade teams – and won multiple titles. In 2020, the Danish Cycling Federation crushed the men's team pursuit world record. Both teams rode Argon 18 and were powered by Notio, and both worked with the device to ride faster. Argon 18's pro triathletes have also used Notio to help dial in their optimal position and to evaluate their on-board nutrition and hydration solutions.
Notio records real-time data and analyzes your performance, one ride after another.
The initial idea behind it?
To combine as many sensors as possible, from standard to highly complex ones, in a single wearable innovative device. Challenge met!
The innovative technology, proven in the field of aviation, isolates various factors to namely calculate real-time CdA and render a global portrait of the performance. Imagine being able to know and quantify the elements that impact performance on the bike.
What kind of impact do wind and topography have? How are watts distributed? Notio answers these questions.
More info: 
Physical dimensions: 136mm x 88mm x 29mm 
Weight: 80 g. / 2.82 ounces 
Battery life: Rechargeable Li-Po
Up to 12 hours while recording Integrated 
Sensors: 
Pitot tube
Barometer
3-Axis Accelerometer
3-Axis Gyroscope
Hygrometer
Thermometer
Other:
ANT+
BLE (Bluetooth Low-Energy) 
Certification:
FCC compliant
CE compliant
IC compliant
ROHS compliant